Delonghi Magnifica ESAM4200 Review
|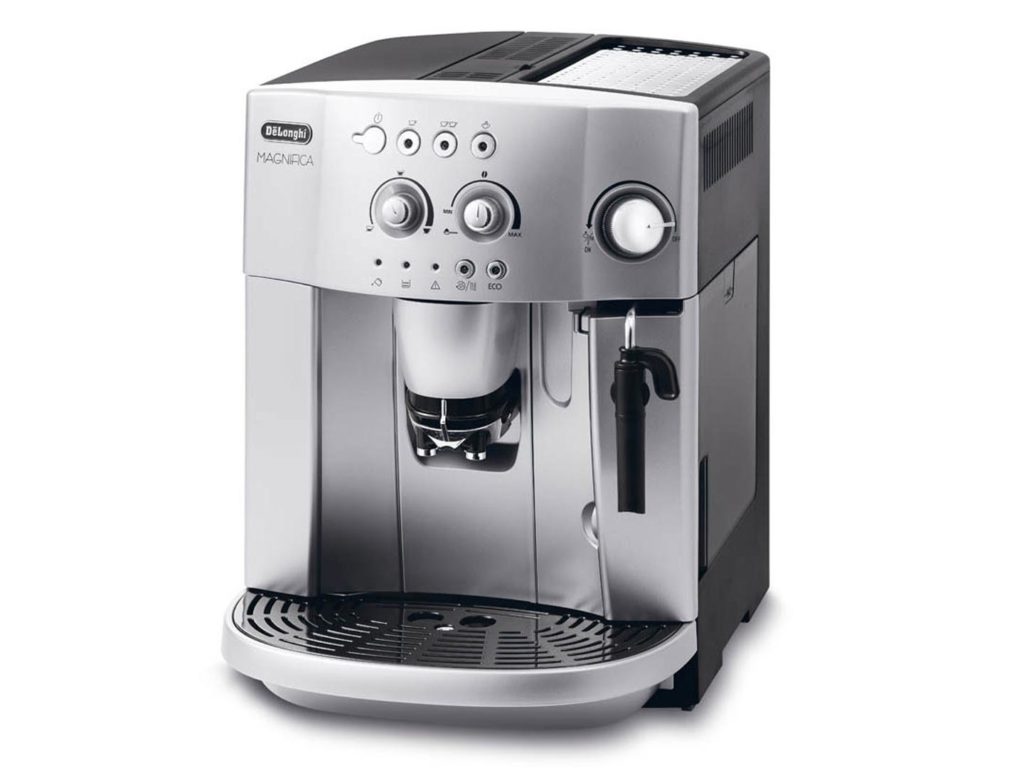 If you're looking for a good bean to cup coffee machine, then finding the best one isn't as easy as we'd like it to be because there are so many different ones currently on the market. We don't know about you, but when we put money towards something, we want to rest with the satisfaction of knowing it is high quality and will last for a long period of time. Finding the best can take a lot of time, but you're in luck, because we have already took time out of our day to do the research for you. With those thoughts in mind, we would like to introduce you to the Delonghi Magnifica ESAM4200.
About Delonghi Magnifica
With the Magnifica by De'Longhi in your kitchen, you can be your own barista and enjoy lattes and cappuccinos anytime you please. The patented cappuccino system frother is a big hit for creating authentic Italian drinks. To use it, all you have to do is place a glass of milk under the nozzle – from there, it will create a creamy, rich froth. You don't have to do anything else – the Magnifica will do it all for you.
With the Delonghi Magnifica, you will have the pleasure of being able to use either ground coffee or whole beans. That's right, this machine right here can do both. In fact, the Magnifica can deliver the freshest results due to the direct-to-brew system that grinds the beans instantly before brewing.
You can even choose the strength of your coffee with the different coffee-strength settings. With these settings, everyone will get their preferred flavor. Mind you, the choices don't stop there – there are also cup-size options that you can choose from in order to help find your preferred taste.
Full-Size Automatic Machine
This machine right here has the same features of a full-size automatic machine. However, that doesn't mean it's a big machine. Believe it or not, all of the nice features are packed inside of one compact design, so it will fit wonderfully on your kitchen counter.
Consistent Brewing Each Time
Each time you go to brew a cup of coffee, you can rest with the satisfaction of knowing there's going to be consistent brewing – you'll experience the richness, perfect temperature and density in every cup. To make sure it's always the way you want it to be, you can easily customize the settings.
Fresh Espresso
Who here likes fresh espresso? In all honesty, fresh espresso is the only way to go! There's an integrated burr grinder that has adjustable settings, so you can grind beans every time in order to make sure you enjoy fresh espresso each and every time. Don't worry, if you don't want to buy coffee beans and have the machine grind them up, this machine also takes pre-ground coffee – you can put this in the second chamber. With this brewer, you have a choice of specialty, regular or decaf, so you are definitely not limited.
Conclusion
All in all, if you're looking for a good espresso machine that is compact, but offers some pretty good features, look no further than the Delonghi Magnifica ESAM4200. This is one of the best bean-to-cup machines we have came across on the market.